Archive for June, 2012
by admin on Jun.04, 2012, under Investigations, News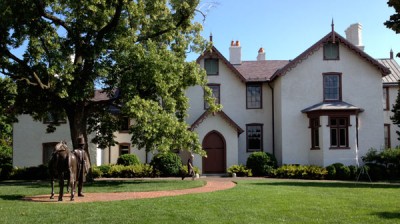 The Shenandoah Shadows team – John, Joel, Tim and Linda – took a road trip to Washington, D.C., this past weekend to President Lincoln's Cottage, also known as the Summer White House.
Lincoln and his family lived in the two-story home, located on a hilltop in northwest Washington on the grounds of the Armed Forces Retirement Home, from June to November 1862, 1863 and 1864.
We met up with Tommy Griffiths, morning radio host of Big 100.3 Washington, D.C.'s classic rock station, and spent an incredible evening exploring the house from top to bottom.
We were the first team to ever be invited to conduct a paranormal investigation of this historic site owned by the National Trust for Historic Preservation.
We are in the process of reviewing our evidence and it will be presented in a video that Tommy and his team shot on site.
If you get a chance, be sure to visit President Lincoln's Cottage. Visit http://www.lincolncottage.org/ for more information.
1 Comment
more...
by admin on Jun.04, 2012, under Investigations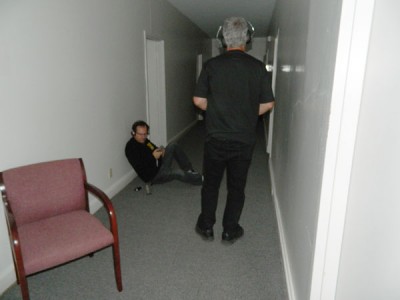 Our crew spent a recent Friday night at Historic Jordan Springs with guest Tommy Griffiths. Tommy is a radio personality in the DC area. We had some interesting experiences in the card room. We had an ovilus device set up to spit out words created by electro-magnetic frequencies. Among the words were "officer," "outside," "holiday," "Emma" and what we thought sounded like "John Brown."
Tommy shot some photos outside. See his account of his first time at Jordan Springs on his website, www.tommygriffiths.com.
Leave a Comment
more...