Posted on Jun.04, 2012, under Investigations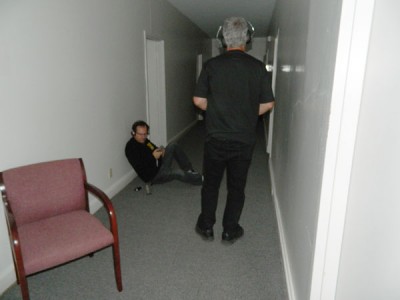 Our crew spent a recent Friday night at Historic Jordan Springs with guest Tommy Griffiths. Tommy is a radio personality in the DC area. We had some interesting experiences in the card room. We had an ovilus device set up to spit out words created by electro-magnetic frequencies. Among the words were "officer," "outside," "holiday," "Emma" and what we thought sounded like "John Brown."
Tommy shot some photos outside. See his account of his first time at Jordan Springs on his website, www.tommygriffiths.com.
Looking for something?
Use the form below to search the site:
Still not finding what you're looking for? Drop a comment on a post or contact us so that we can take care of it!
Blogroll
A few highly recommended websites...
Archives
All entries, chronologically...